HYDERABAD'S STRONG MOMENTUM IN REAL ESTATE
Since the onset of Covid-19 pandemic in 2019, there have been 3 covid-19 waves during which the entire nation has strained for recovery in terms of economical progress. However, there's one aspect that the multiple waves of the pandemic couldn't hamper. It is Hyderabad – Real Estate.
Let us have a look at some numbers and stats that indicate the growth and strong momentum of Hyderabad's Real Estate in the last year.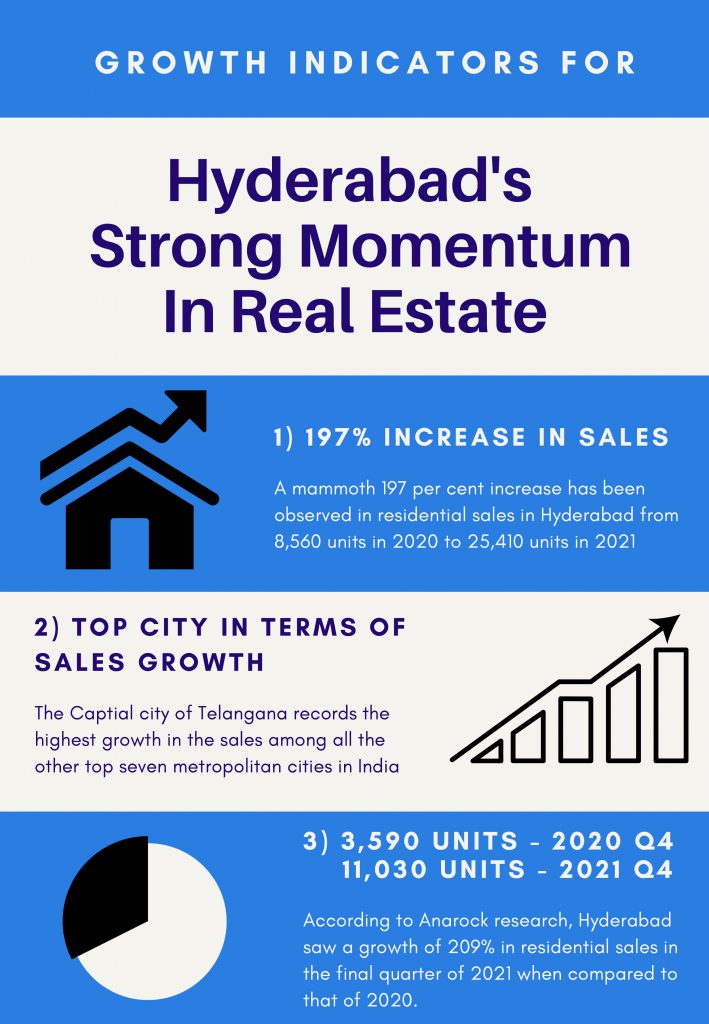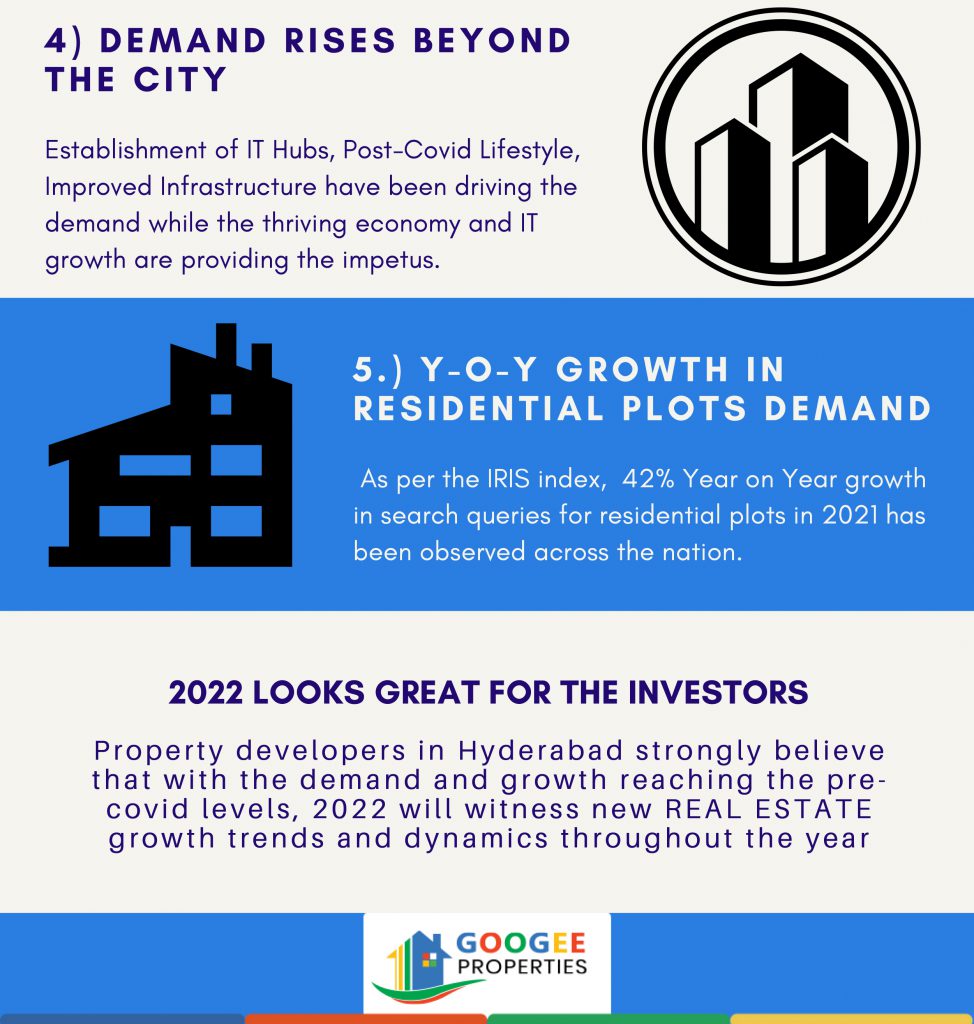 There's no better time than now to invest in real estate in and around Hyderabad. Reach us now to explore a wide range of investment opportunities. Call us @ 1800 1235 55999