REAL-ESTATE AND ITS EVER-GROWING VALUE
For centuries, one thing humans have always been able to bank on to reap profits on their investment is real estate. With the growing population and the need for more space, the demand has only gotten higher in the recent times, more so than ever!
So, if you're wondering what are the factors that exactly make real estate to be the safest and most lucrative bet, here is the answer for you.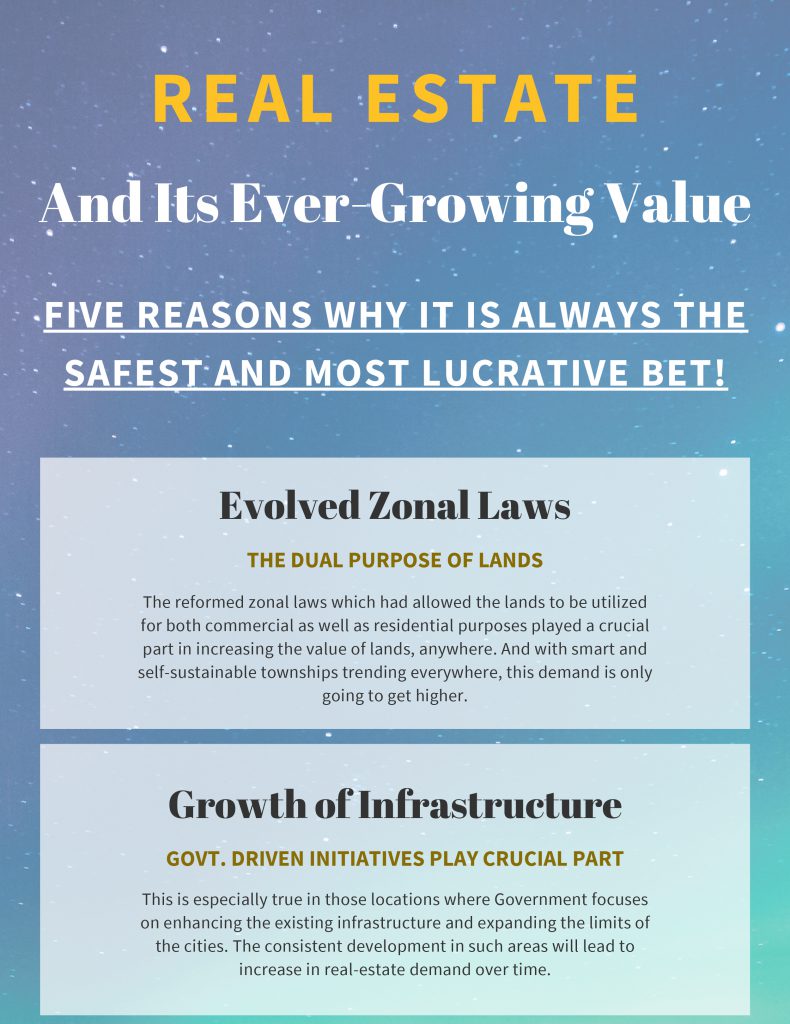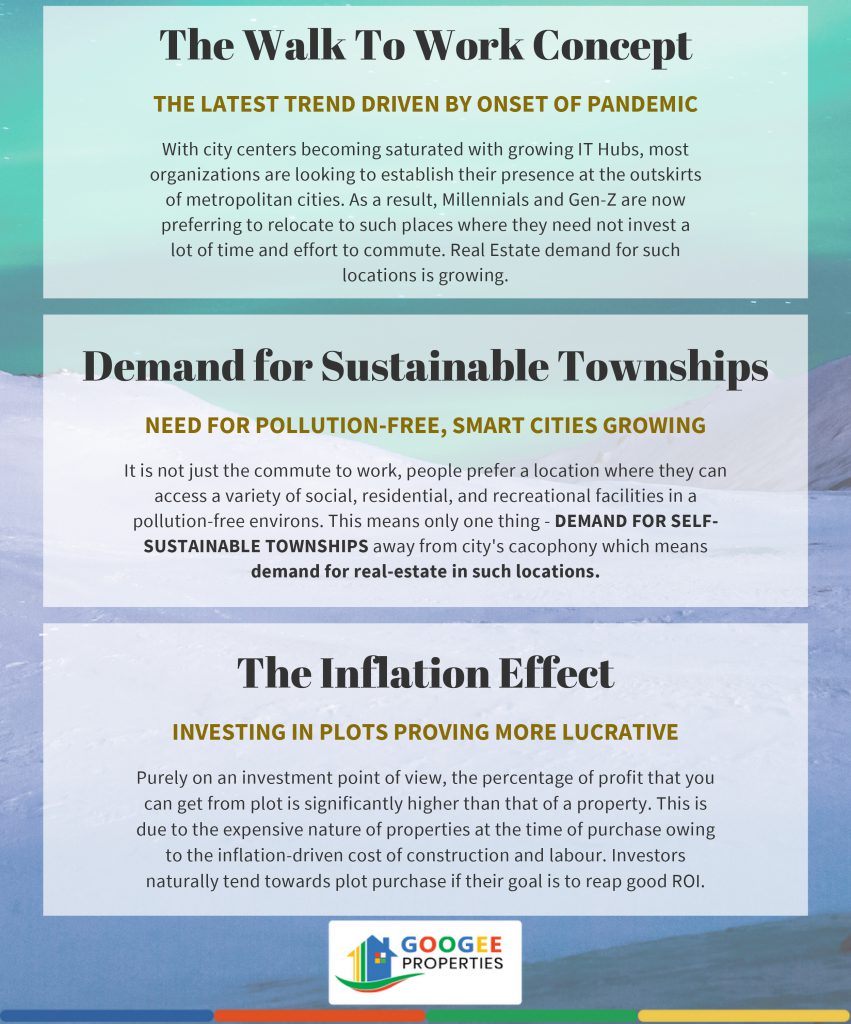 Want to discover the ideal property that suits your need? Whether it is for an investment purpose or to realize your dream home, we've got the perfect solution for you! Call us now @ 1800 1235 55999 to learn more.