LAND DEMAND AROUND HYDERABAD SKYROCKETS!
We've been consistently observing the growth of real estate sector in Hyderabad for quite some time now. However, in the past few months, the demand has risen from being consistent to being exponential. Experts have noted one of the main reasons behind this rise in demand to be the growth of Pharma Industry around the city.
Let us have a deeper look into how this has driven the demand for real estate in and around Hyderabad.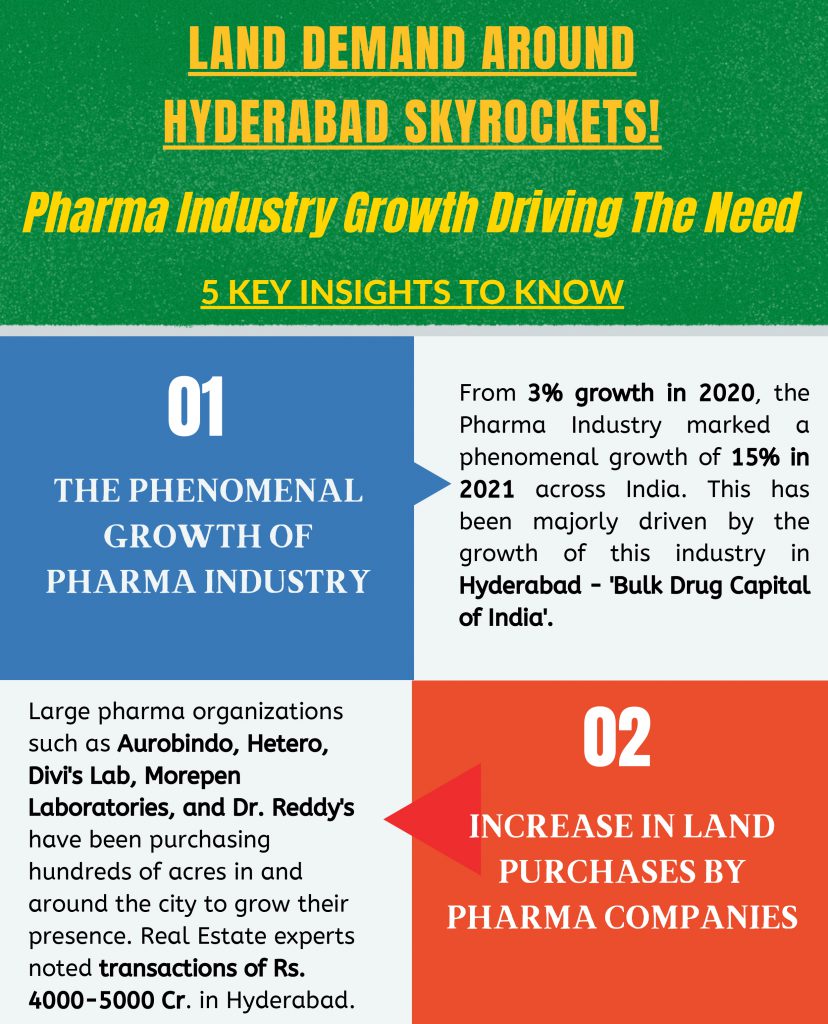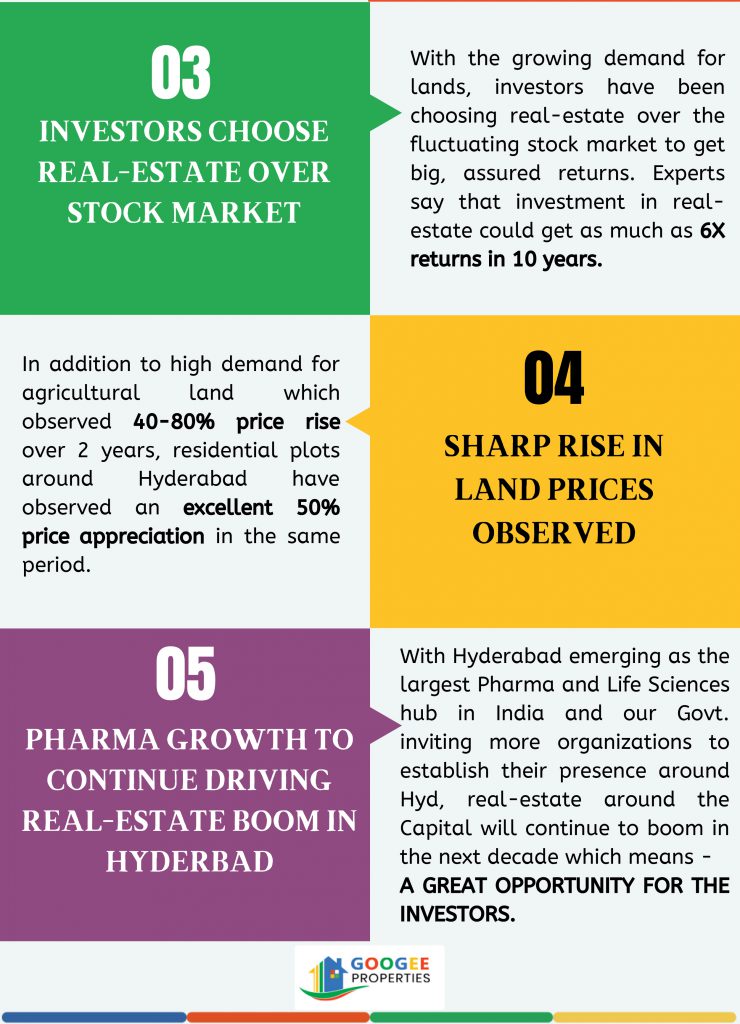 Now, it's your turn to grab the opportunity to invest in the ideal property in the fast-growing location around Hyderabad and reap excellent benefits in the near future. Call us now @ 1800 1235 55999.